Base COC TH 9 – Update base clash of clans TH 9 Terbaru dan terkuat sepanjang masa lengkap beserta link.
Setelah tidak ada lagi yang bisa kamu upgrade di town hall 8, itu artinya sudah waktunya untuk meningkatkan Town Hall ke tingkat 9.
Meningkatkan Town hall hingga level 9 menghabiskan 3.000.000 koin emas dan akan memakan waktu kurang lebih selama 10 hari.
Pada tingkat ini Town hall memiliki visual yang jauh berbeda dari tingkatan sebelumnya, terutama dari segi warna yang berubah menjadi biru tua, lalu terdapat menara atap memperoleh menara kecil lagi di atasnya, kamu akan mendapatkan outlet ke atap dan jembatan naik di dekat pintu masuk gedung.
Pada level ini juga kamu akan mendapatkan 10 bangunan baru sebagai tambahan, yaitu:
Penyimpanan Emas.
Penyimpanan Elixir,
Gold Storage.
Elixir Storage.
Archer Tower.
Air Defence.
Wizard Tower
Hidden Tesla
2 X-bows.
Selain itu, kamu akan memiliki 25 unit Wall tambahan yang tersedia, Kemudian untuk jebakannya: Giant Bomb, 2 Seeking Air Mines serta pahlawan baru, yaitu Archer Queen.
Lalu di Laboratorium kamu bisa meningkatkan Hog Rider hingga level 5 tertinggi, di Dark Barrack kamu akan dapat membuat Lava Hounds.
Base TH 9
Berikut kami merekomendasikan Base clash of clans TH 9 terkuat lengkap beserta link. Pilih urutan rencana menurut Tanggal, Tampilan atau Peringkat, jangan lupa untuk mengevaluasi basis. Itu akan membantu pengguna lain untuk membuat pilihan.
Trophy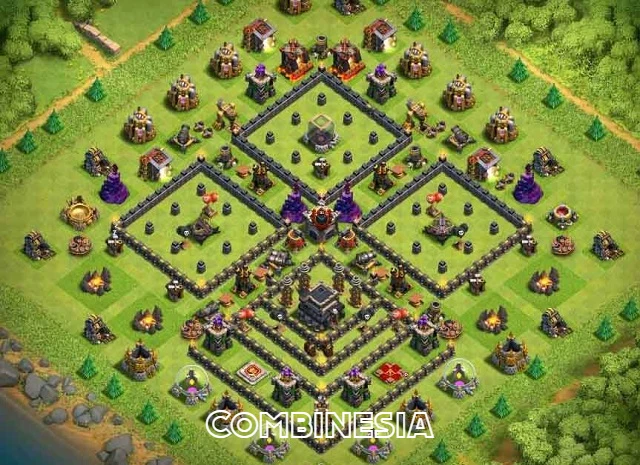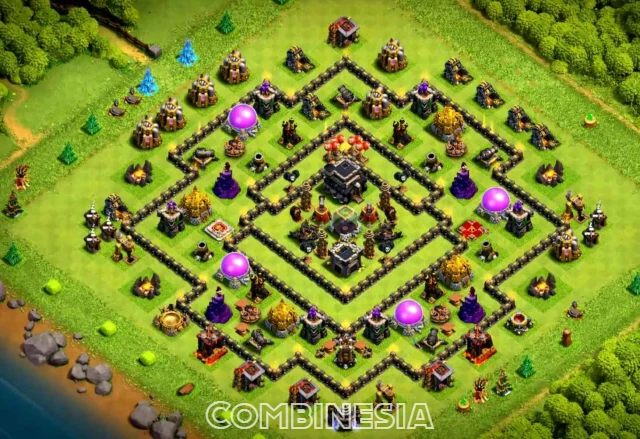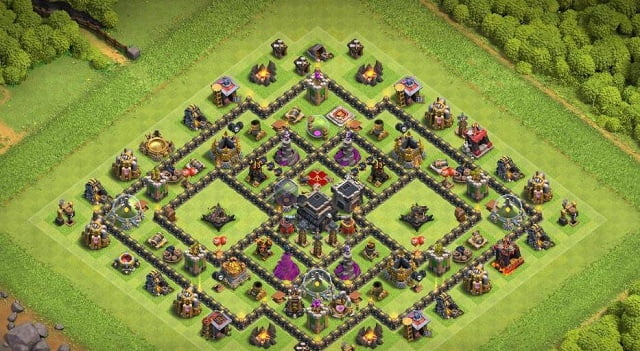 Tata letak coc th 9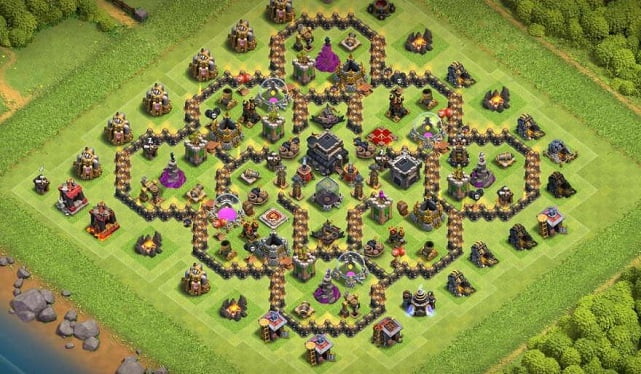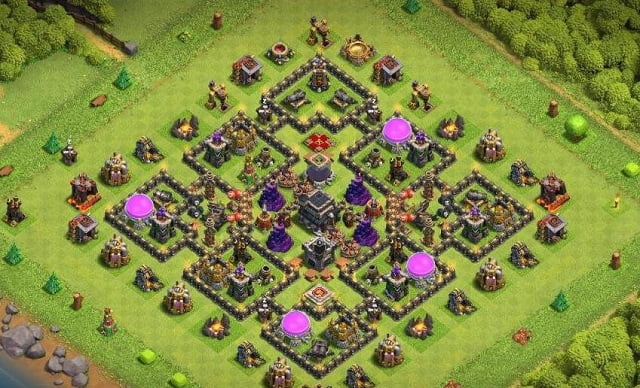 Base TH 9 anti darat dan udara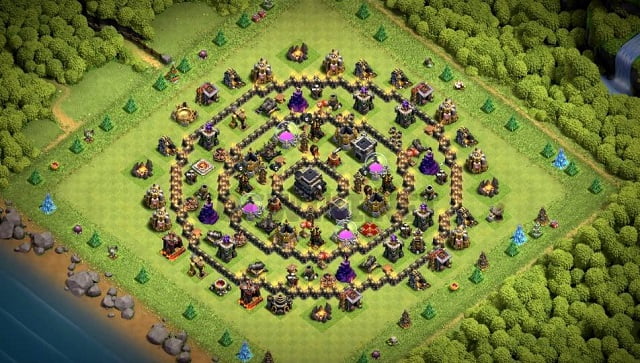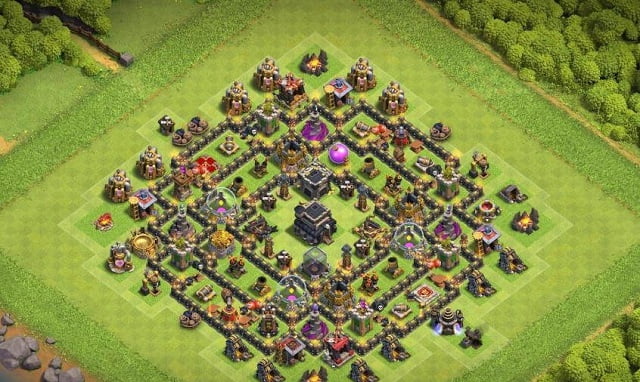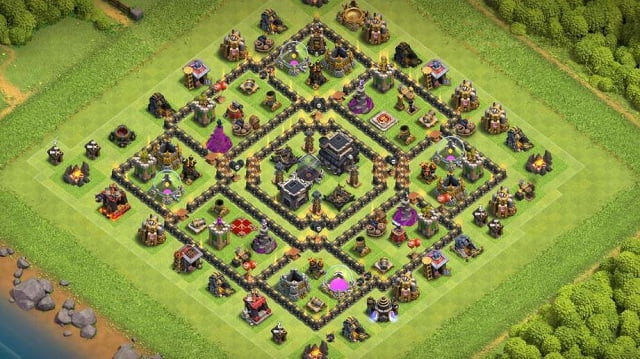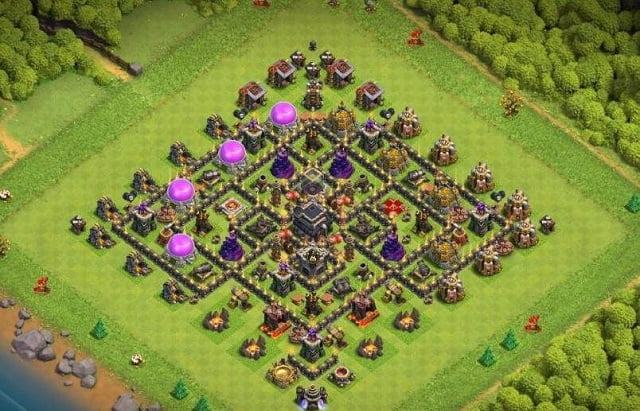 Base war th 9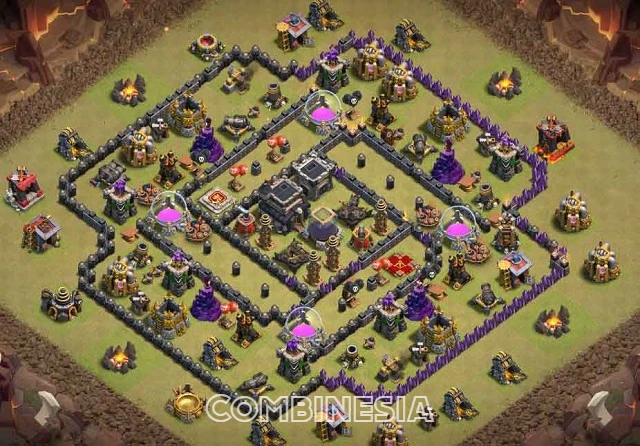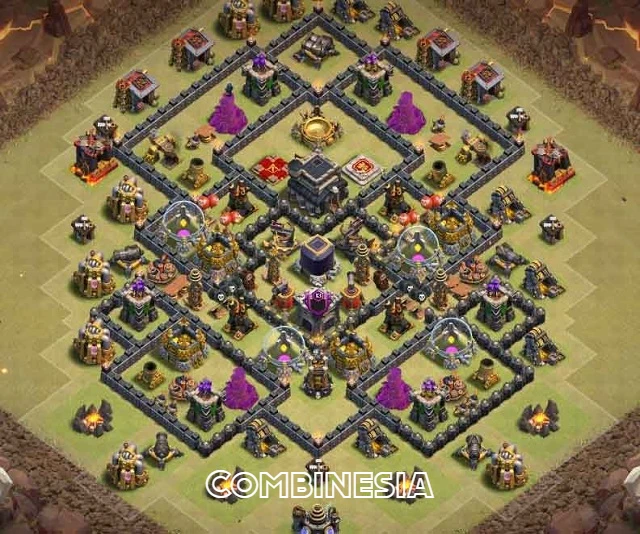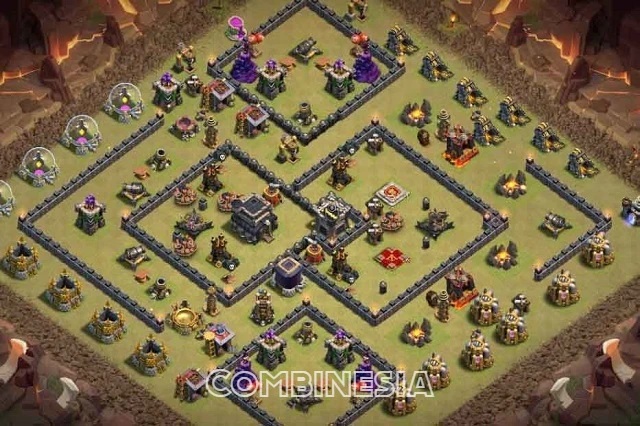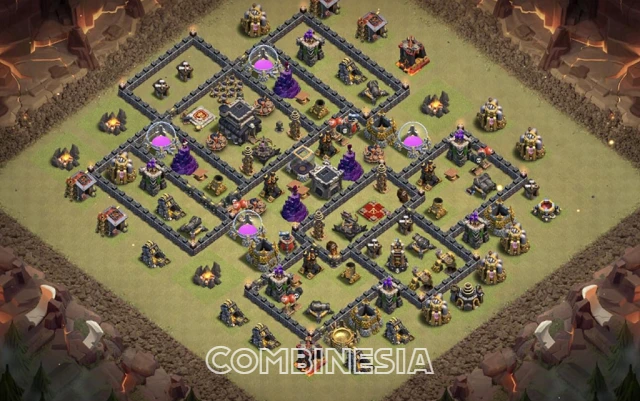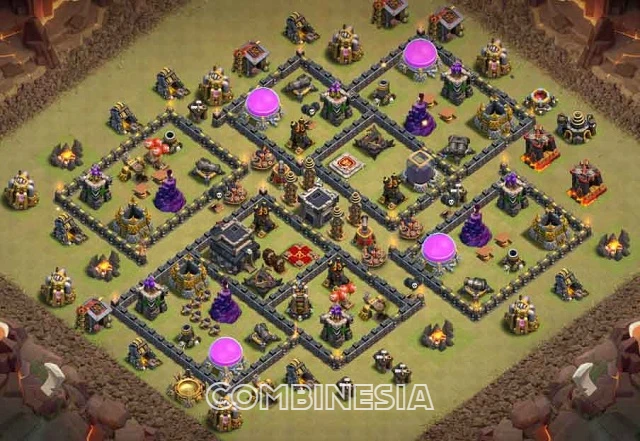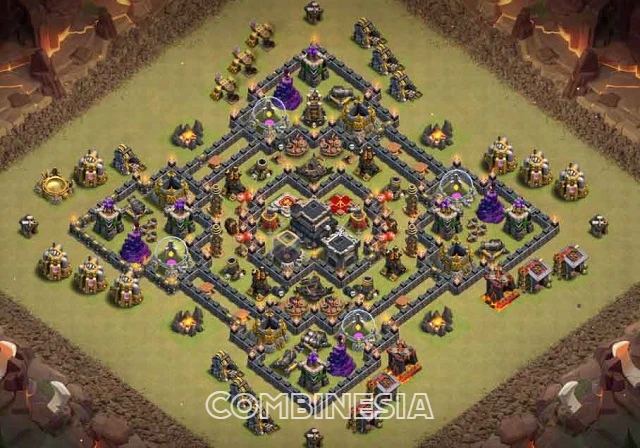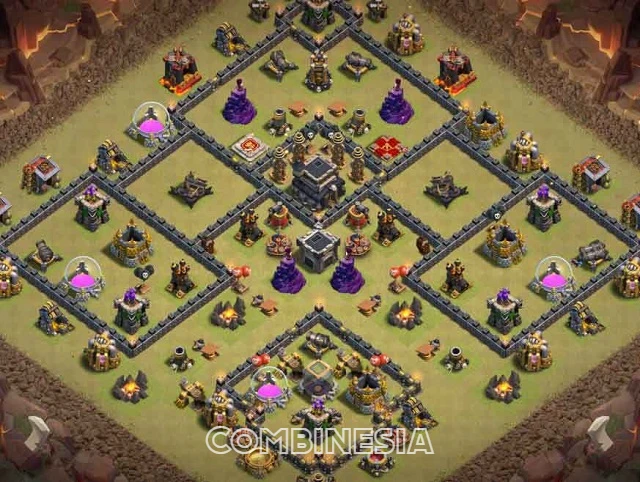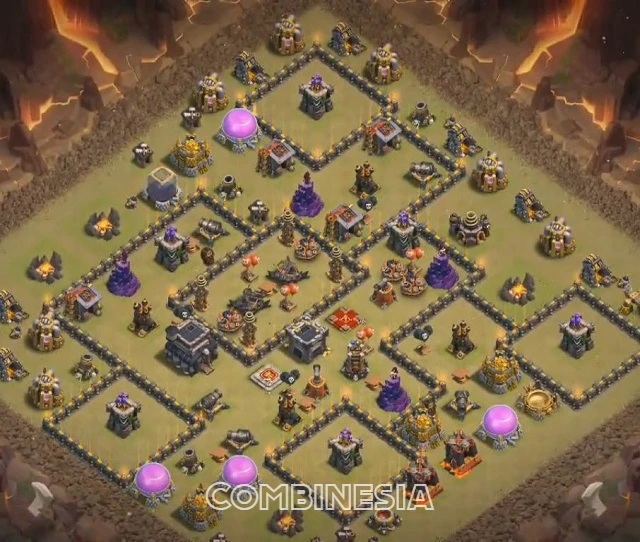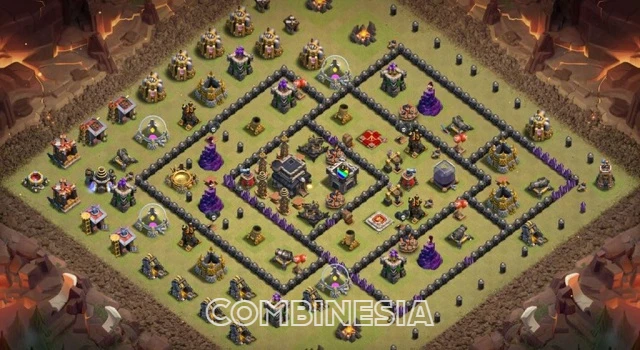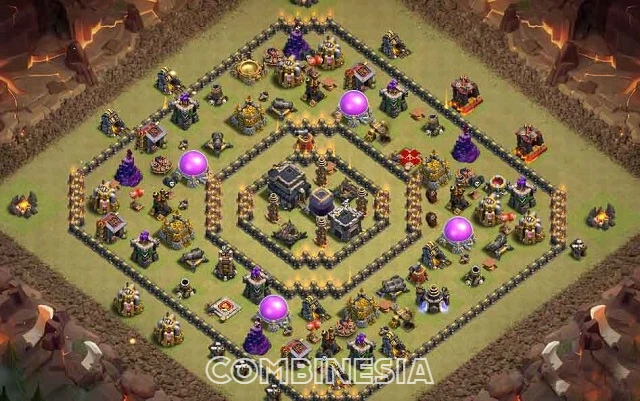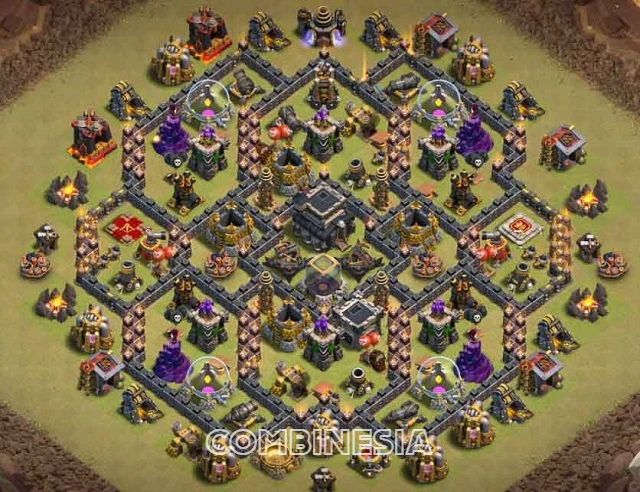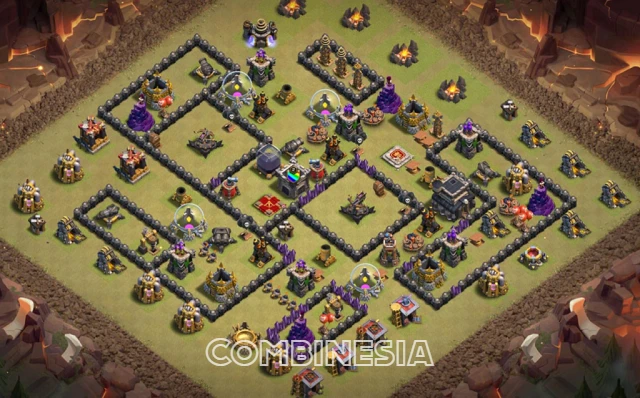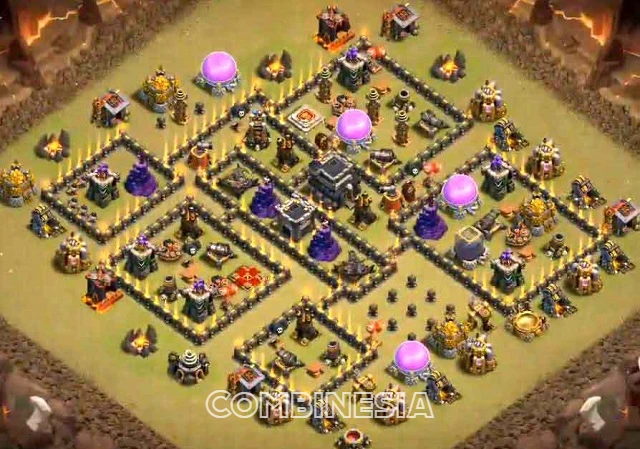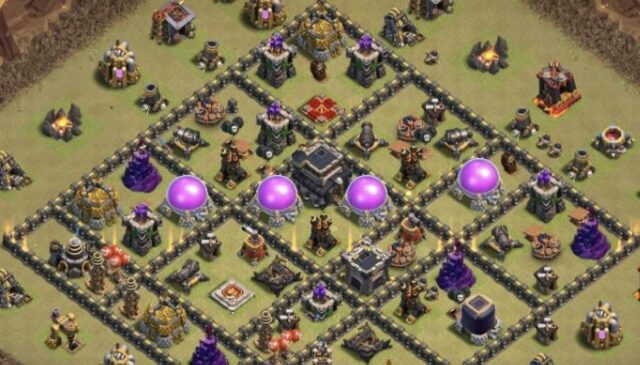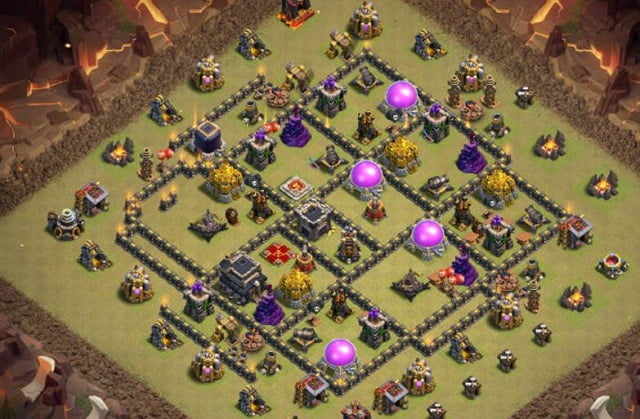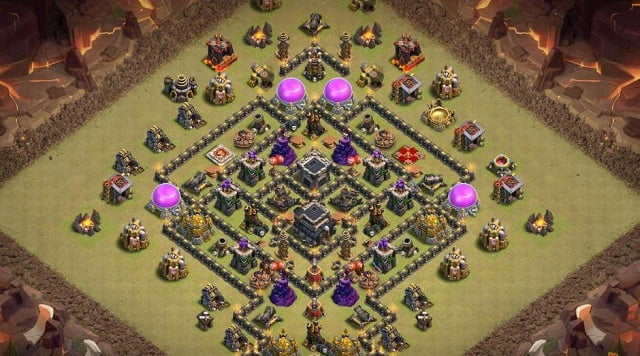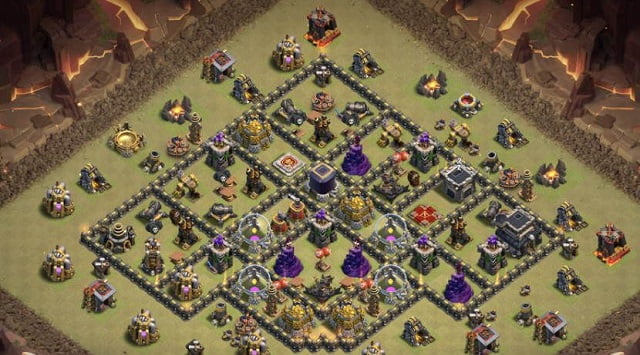 Base th 9 hybrid terkuat