Base COC TH 7 – Update base clash of clans TH 6 Terbaru dan terkuat sepanjang masa lengkap beserta link.
Untuk meningkatkan TH (Town Hall) dari level 6 ke level 7 akan menghabiskan sumber daya sebanyak 1.200.000 koin emas serta akan memakan waktu kurang lebih 6 hari masa pembangunan.
Jika dilihat dari segi visual, Balai Kota tingkat 7 ini memiliki tampilan berbeda dibandingkan dengan Balai Kota tingkat sebelumnya, yakni terdapat menara di atas atap.
Upgrade Town hall ke tingkat ini adalah salah satu peningkatan yang paling menarik dalam game ini, karena kamu akan mendapatkan 12 konstruksi baru lainnya yang dapat kamu bangun serta hadirnya pahlawan yaitu "Barbarian King" dan bisa kamu bawa untuk bertempur melawan musuh.
Beberapa konstruksi tersebut yang tersedia adalah:
Dark Elixir Drill
Dark Elixir Storage
Dark Barracks
Barracks
Army Camp
2 Cannons
Archer Tower
Mortar
Air Defense
2 Hidden Tesla.
Kemudian untuk jebakan, kamu akan memiliki Seeking Air Mine (Jebakan balon warna hitam), yang memberikan kerusakan besar pada objek udara. Selain itu, kamu juga akan berkemungkinan untuk membangun 50 unit Tembok tambahan lagi.
Pada level ini Anda dapat bertarung untuk pertama kalinya dengan pengendara Naga, Minions, dan Hog riders!
Base TH 7
Berikut kami merekomendasikan Base clash of clans TH 7 terkuat lengkap beserta link. Pilih urutan rencana menurut Tanggal, Tampilan atau Peringkat, jangan lupa untuk mengevaluasi basis. Itu akan membantu pengguna lain untuk membuat pilihan.
War Base Th7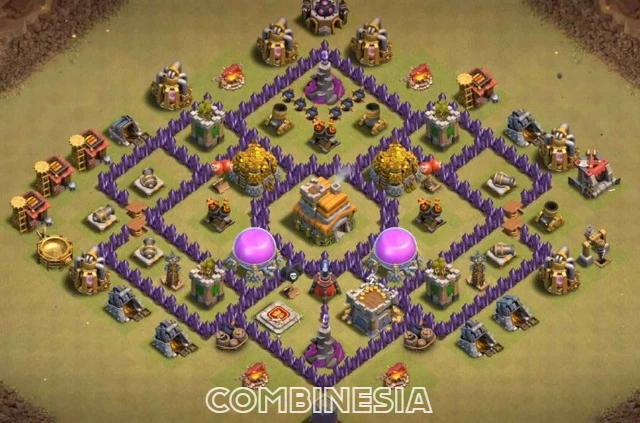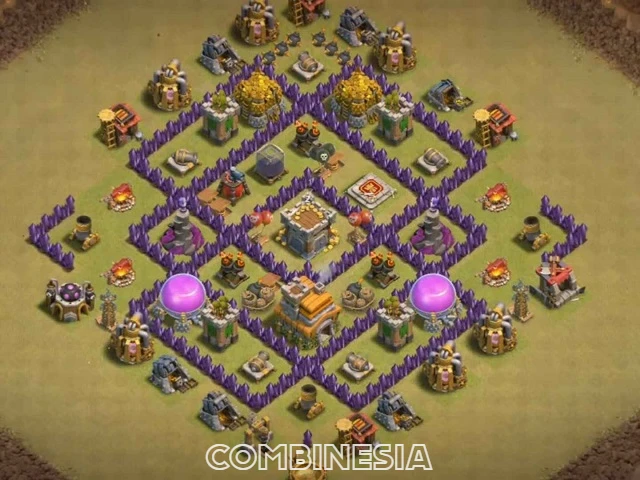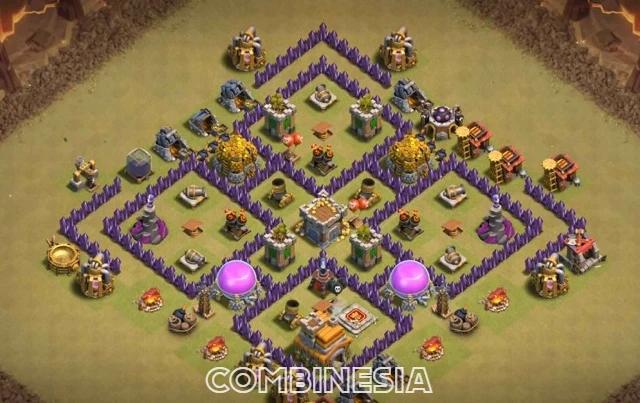 Tata letak coc th 7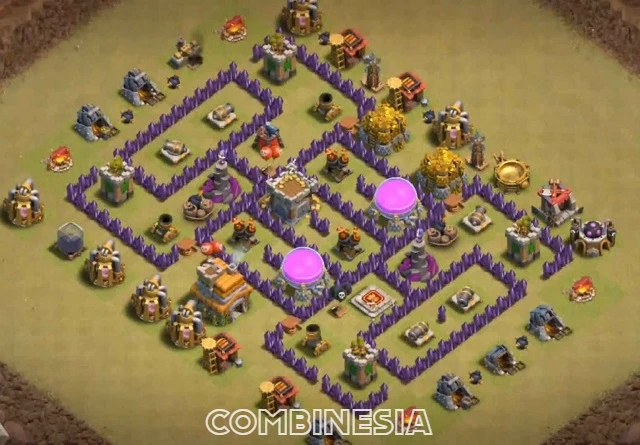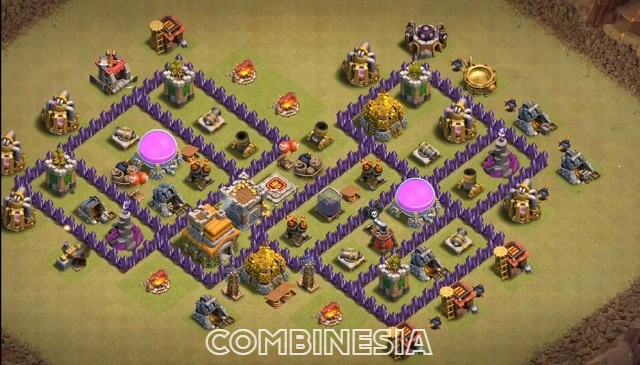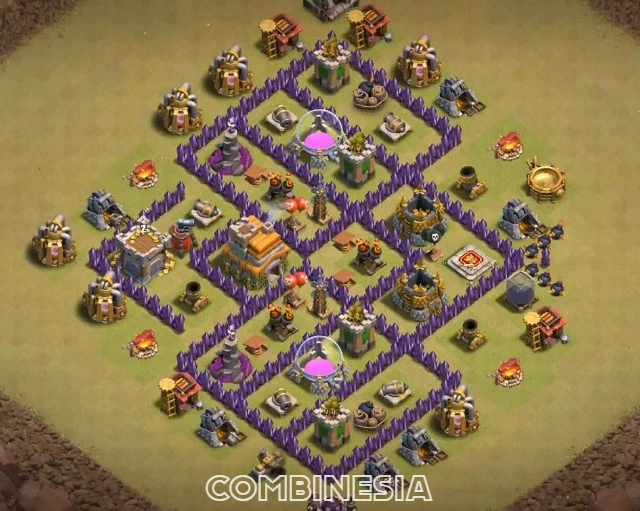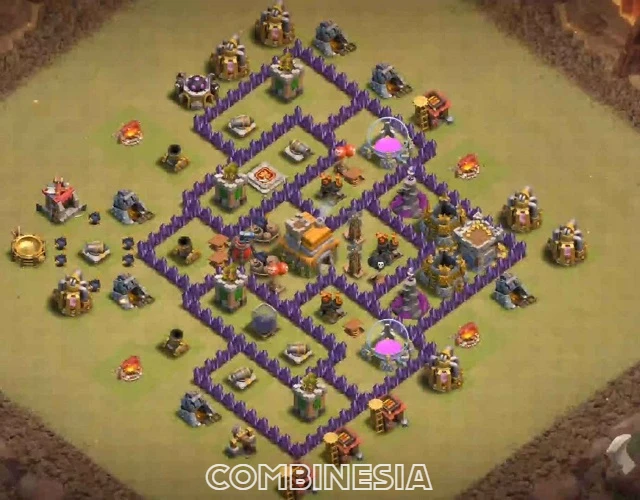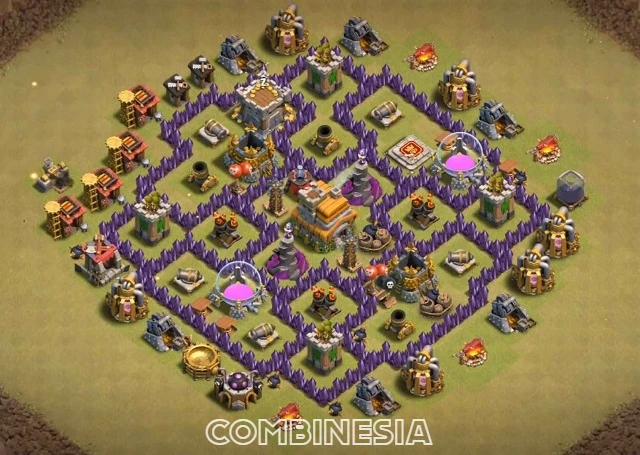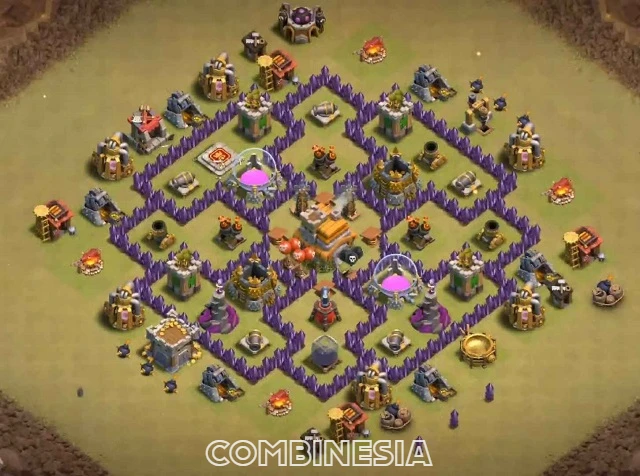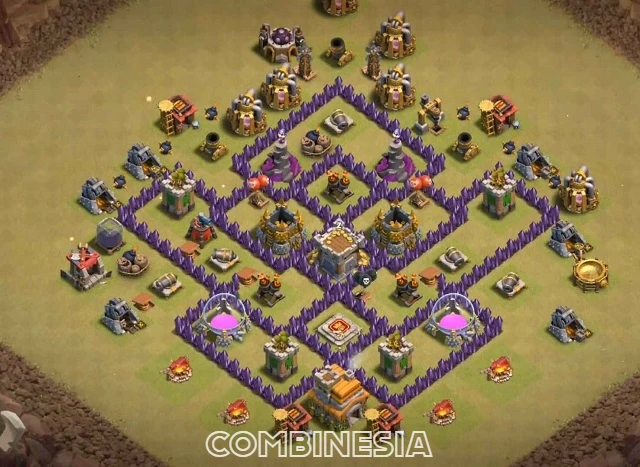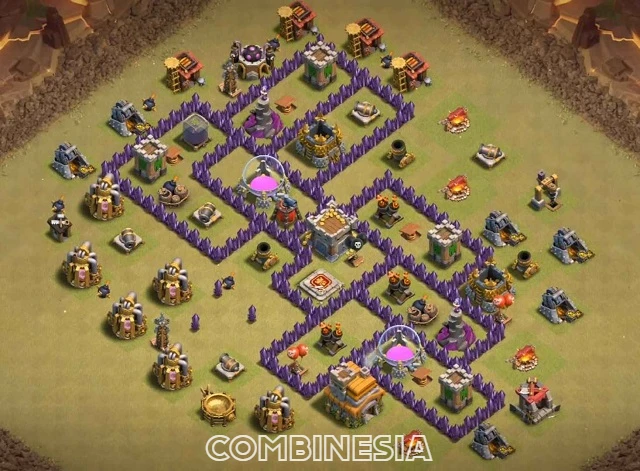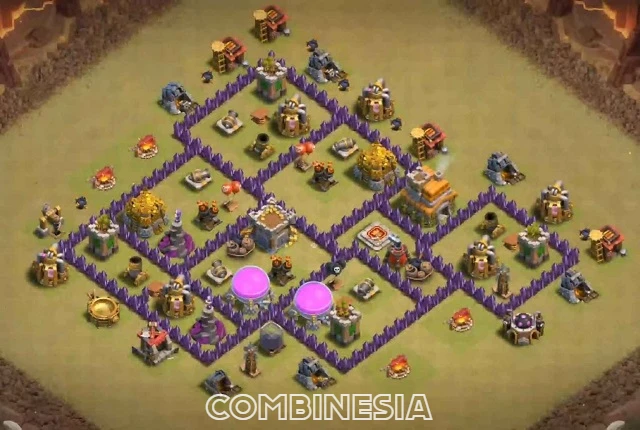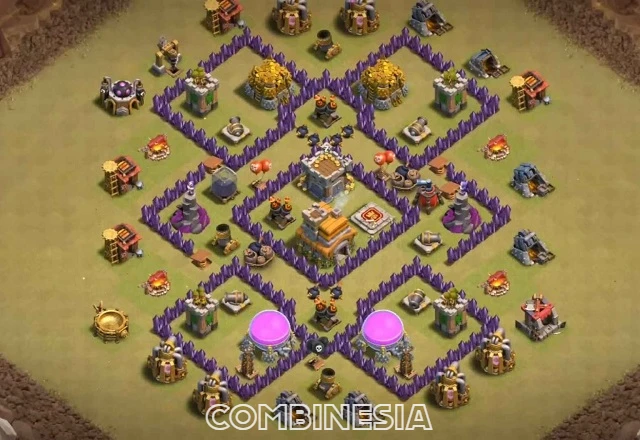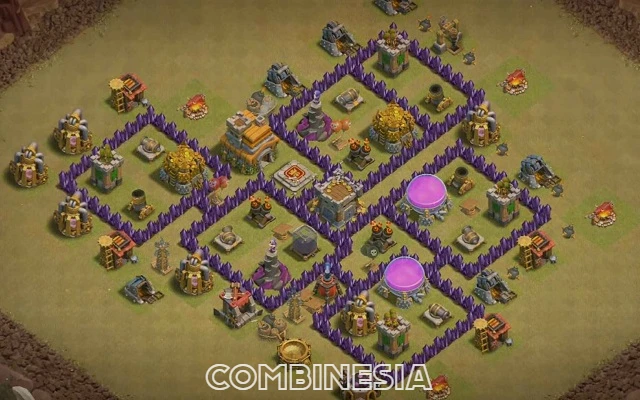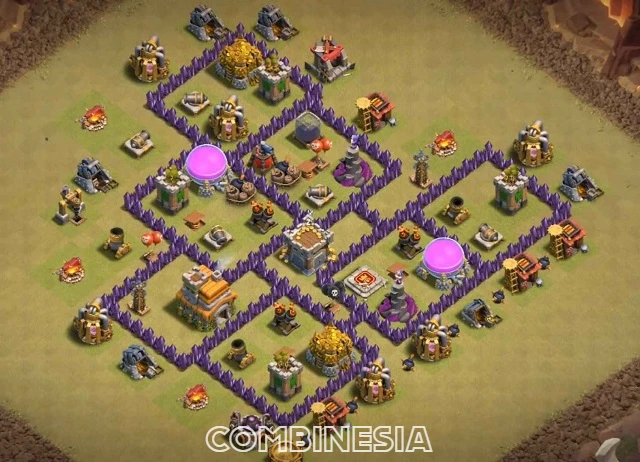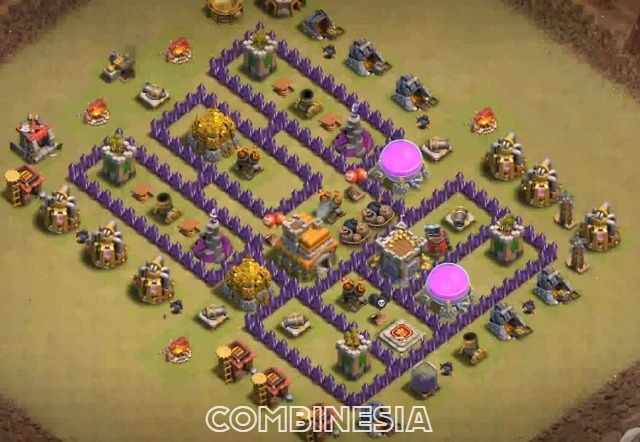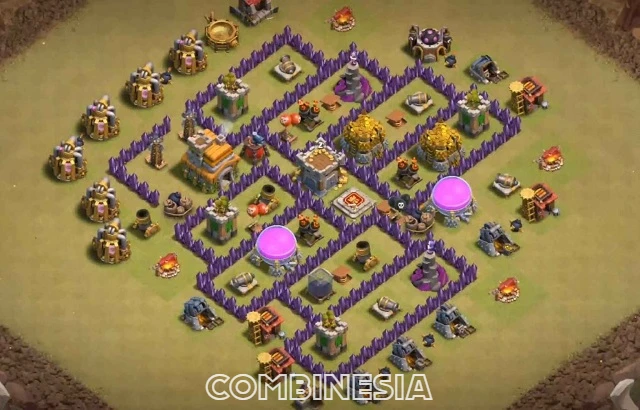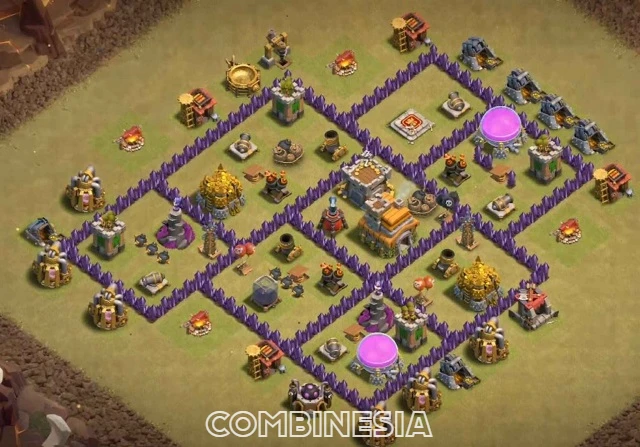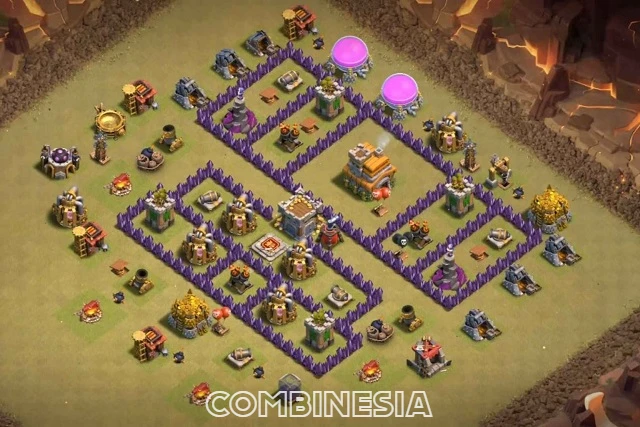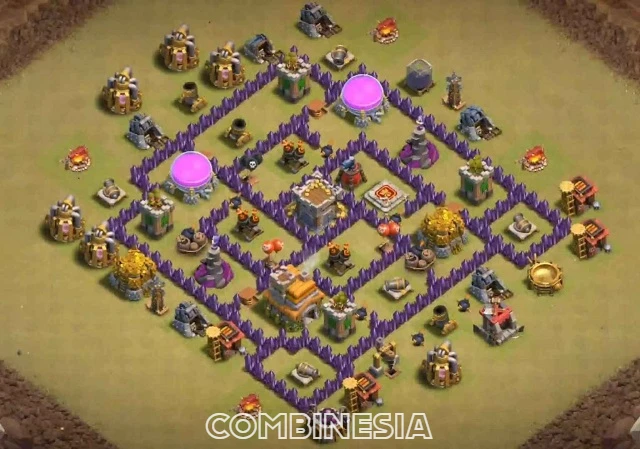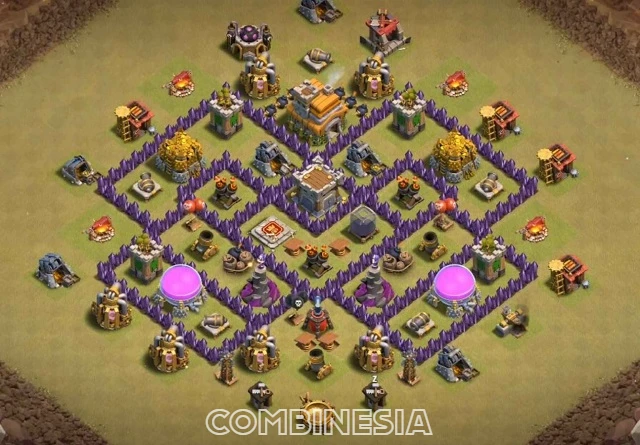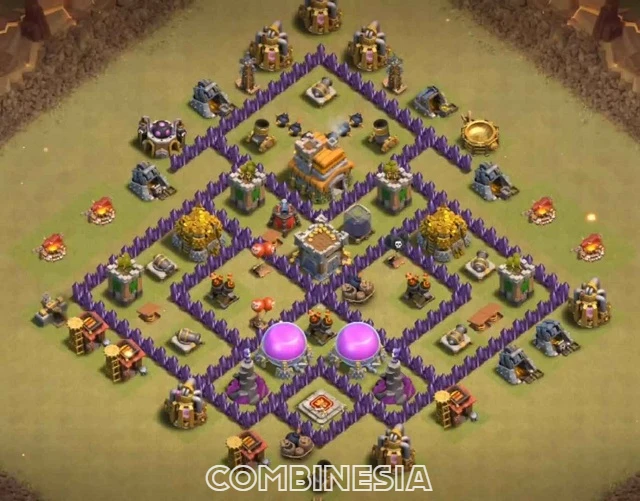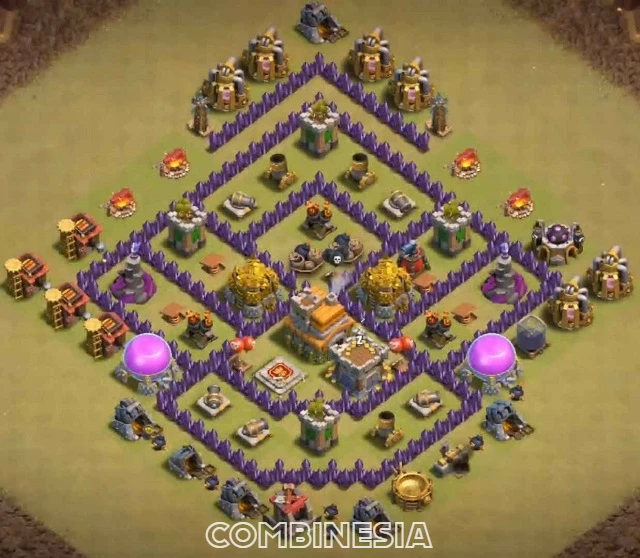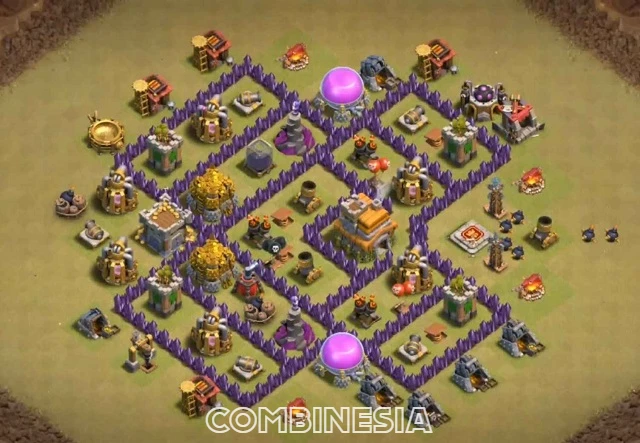 Trophy Base Th7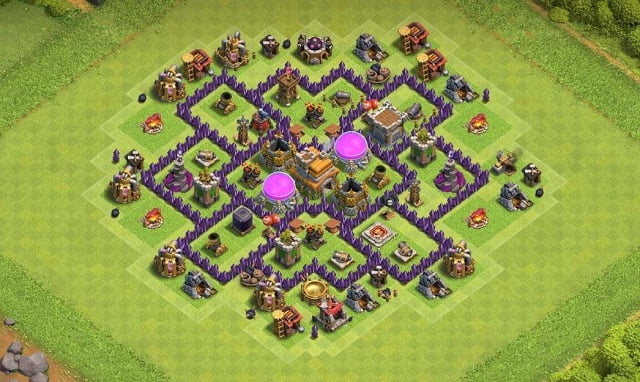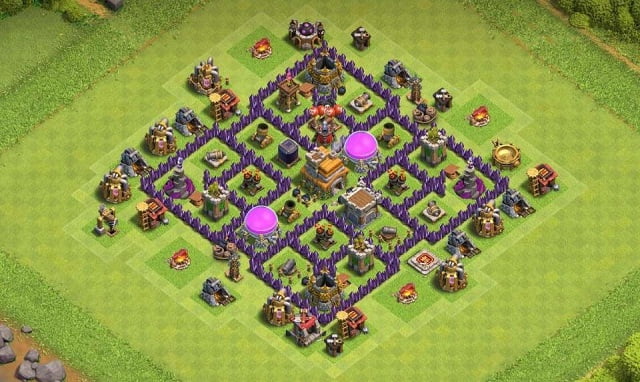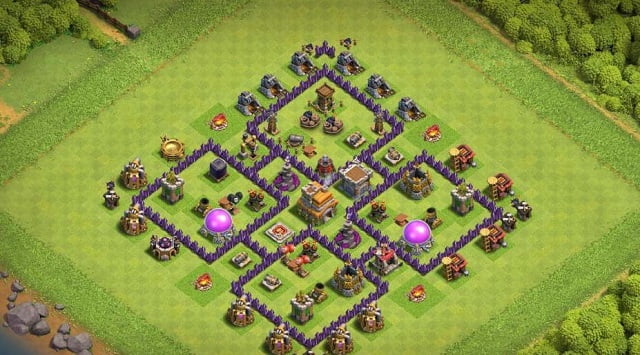 Base COC th 7 Unik 3d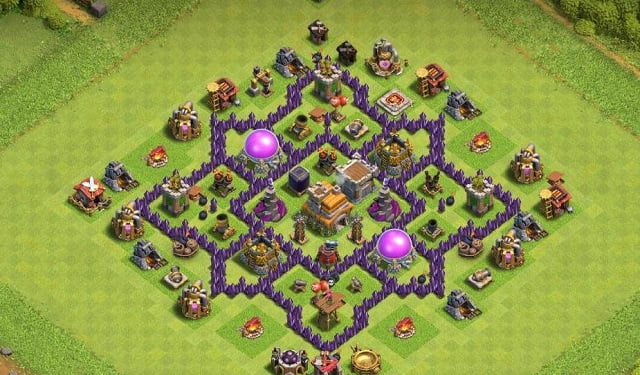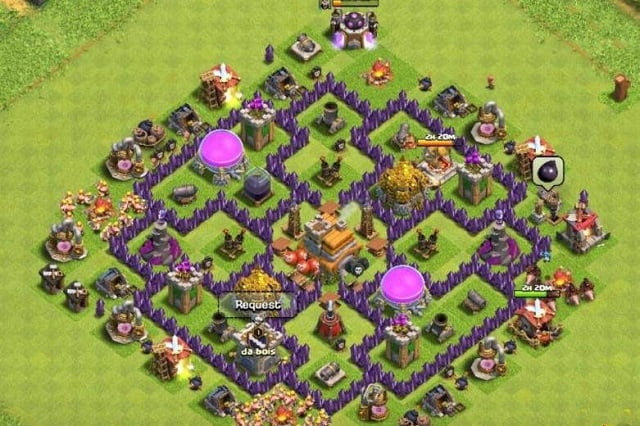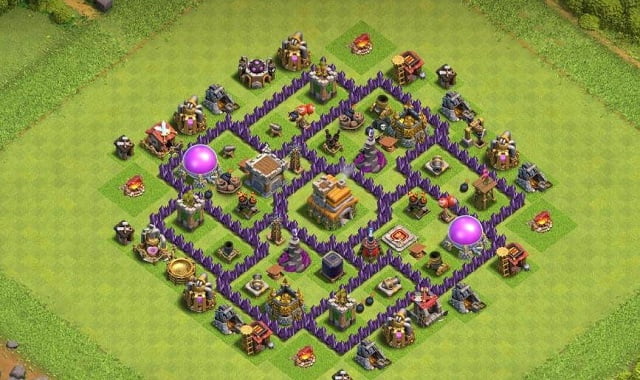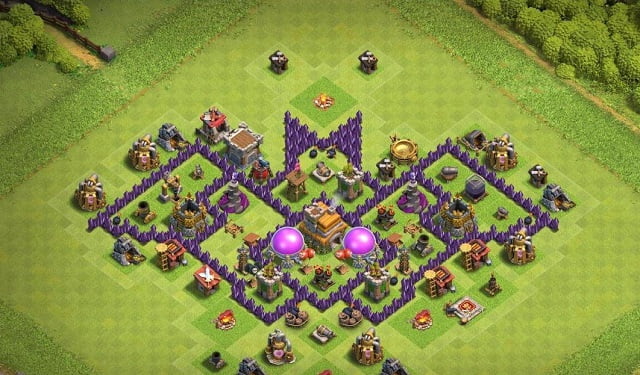 Pertahanan COC TH 7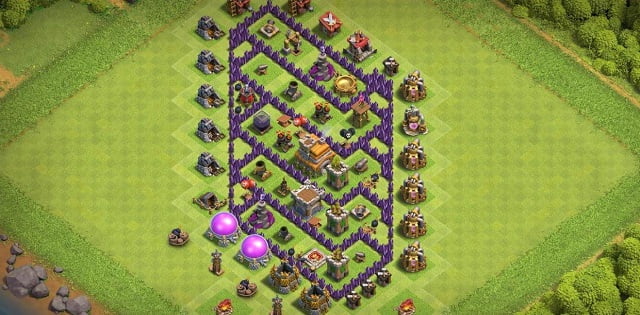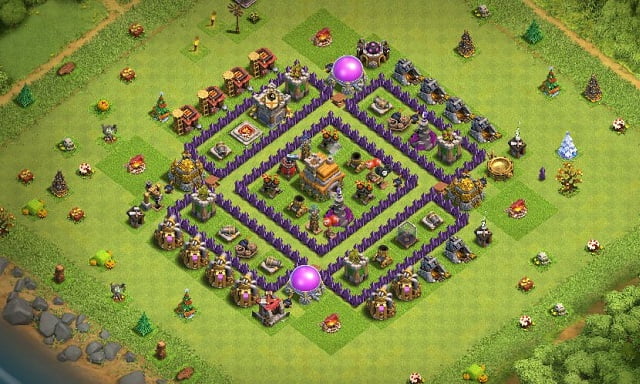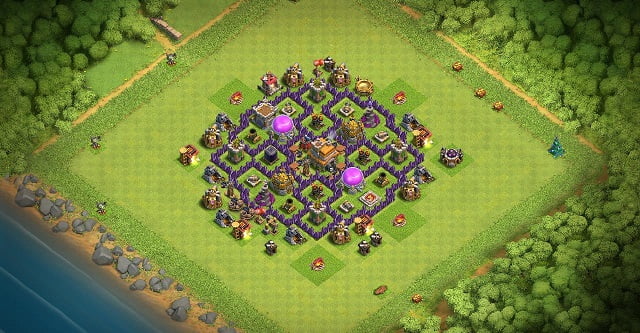 Base TH 7 Terkuat Trophy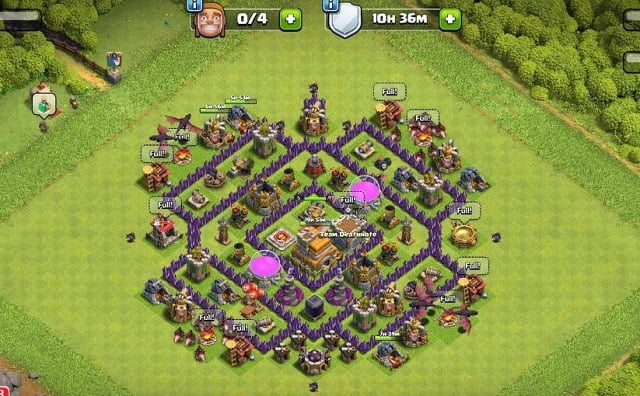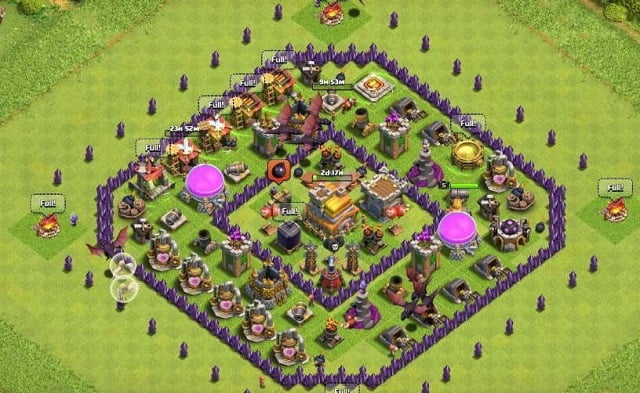 Base War TH 7 Terkuat